[dsm_button button_one_text="Buy THE DVD" button_one_url="https://boxofrainfilm.com/merch/" button_two_text="STREAM ONLINE" button_two_url="https://vimeo.com/ondemand/boxofraindoc" button_two_url_new_window="on" button_alignment="center" disabled_on="on|on|on" _builder_version="4.17.6″ _module_preset="default" custom_button_one="on" button_one_text_color="#FFFFFF" button_one_bg_color="#DB6600″ button_one_border_width="0px" button_one_border_radius="0px" button_one_use_icon="off" button_one_custom_padding="|22px||22px|false|false" custom_button_two="on" button_two_text_color="#FFFFFF" button_two_bg_color="#DB6600″ button_two_border_width="0px" button_two_border_radius="0px" button_two_use_icon="off" button_two_custom_padding="|22px||22px|false|false" custom_margin="||||false|false" custom_padding="||||false|false" disabled="on" global_colors_info="{}" button_one_text_color__hover="#DB6600″ button_one_text_color__hover_enabled="on|desktop" button_one_bg_color__hover="#F2EADD" button_one_bg_color__hover_enabled="on|hover" button_two_text_color__hover="#DB6600″ button_two_text_color__hover_enabled="on|desktop" button_two_bg_color__hover="#F2EADD" button_two_bg_color__hover_enabled="on|hover"][/dsm_button]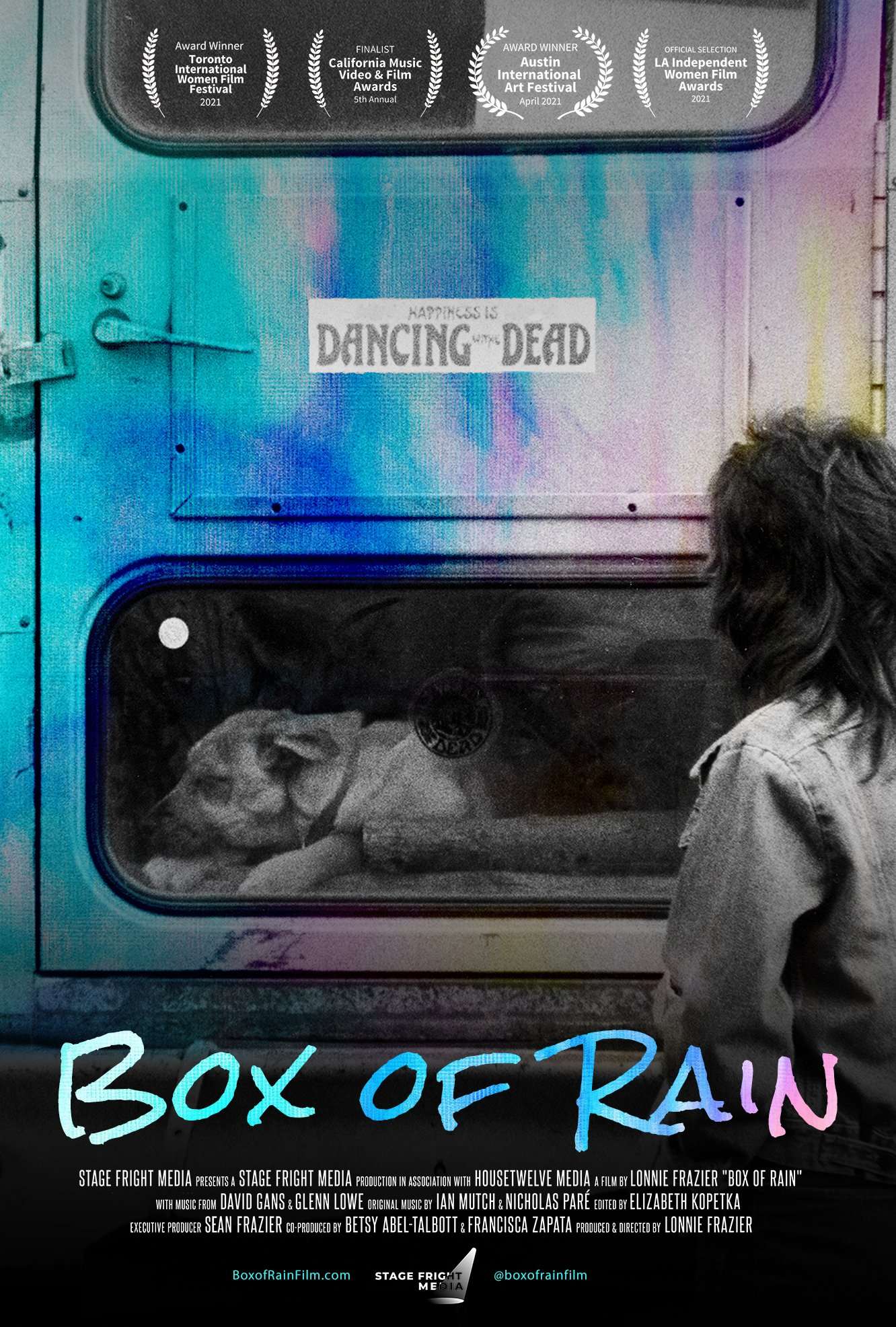 A film by Lonnie Frazier
Runtime: 78 minutes
Closed Captioning Included
Snyopsis
In the 1980s, a teenage girl flees a dangerous situation and finds safety and acceptance in an unlikely place: among the travelling community of Grateful Dead fans known as Deadheads. In Box of Rain, the director shares her personal experience, reconnects with the people who helped her when she was a teen, and talks with influential members of the Deadhead community. A departure from documentary films that focus solely on the band, Box of Rain explores the traditions and values of a unique American subculture told from the perspective of the people who helped build that community. Box of Rain combines current interviews with archival images, photos, and memorabilia to capture the essence of an often misunderstood culture. Other topics explored include female empowerment, healing through art and music, and alternative communities. 
Institutional & Public Viewing Edition
Includes DVD and unlimited public performance rights for a single campus or location.
Press
I'd always heard about the generosity of spirit that accompanied The Grateful Dead from city to city but Box of Rain is my first real exposure to The Grateful Dead experience and I am very impressed. 
-Sean Patrick, Film Critic, Podcast Host
Box of Rain provides an affectionate, thoughtful view of the world Grateful Dead fans made.
-Nicholas Meriwether, director of planning and museum development at the Haight Street Art Center
…a Whitman's sampler of the fan culture, direct from the mouths of beatific Deadheads.
– Dennis Hartley, Broadcaster, Film Critic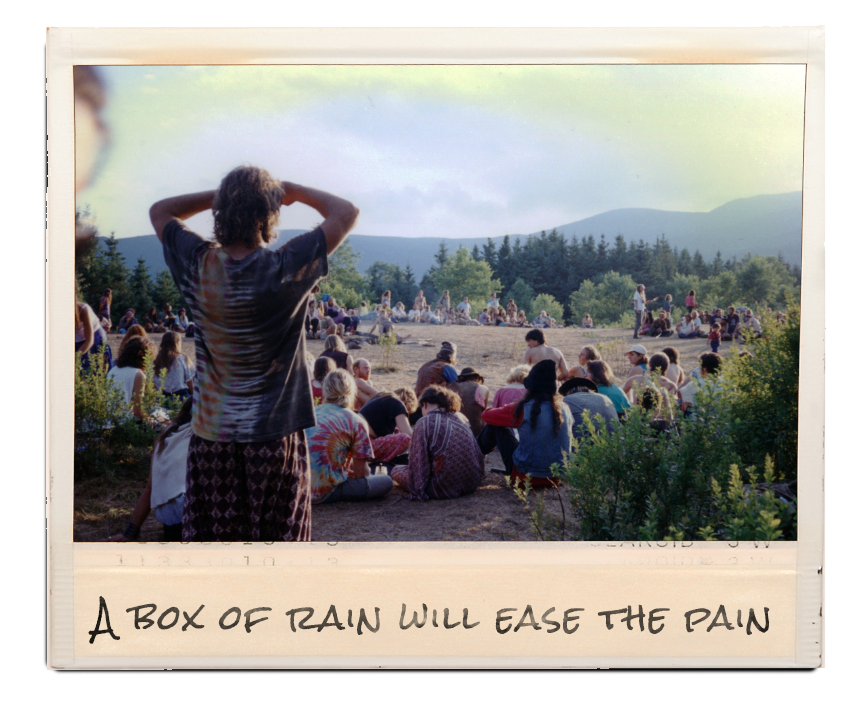 Maybe you'll find direction,
Around some corner where it's been waiting to meet you.
-Box of Rain